The District's legal representative is actively involved in numerous initiatives, workshops, conferences, seminars and all other activities in which she takes part.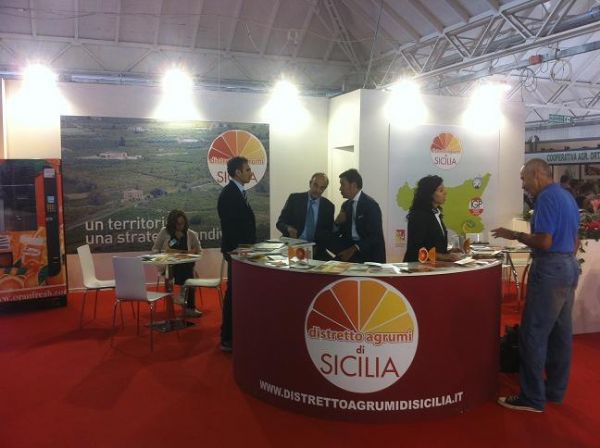 The District's stand at the Macfruit of Cesena 2011
It is important for us to be present in exhibition fairs throughout the national territory and beyond, with the double objective of promoting "Citrus of Sicily" products and expanding our commercial distribution channels as well as offering our firms the opportunity to enjoy the special experience of being in some among the most important international exhibition fairs, meeting with the most advanced production and distribution supply chains operating on the international market scene.
It is not useful to go to national and, most importantly, international exhibition fairs with a myriad of private brands. It is necessary to propose the quality, peculiarity, goodness and uniqueness of highly specialized (DOP, IGP, Organic) products and territories, with an image that is faithful to each peculiarity but also coordinated, unified and strongly representative of citrus farming in Sicily, the main citrus growing region in Italy.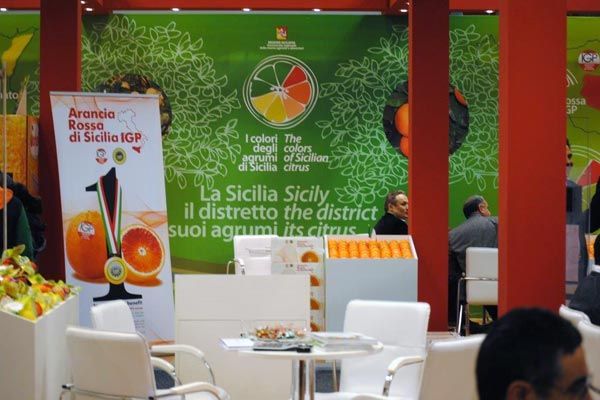 Let's organize for the next edition of FRUIT LOGISTICA by preparing a great, effective exhibition stand with exclusively Sicilian citrus fruits and let's bring with us Sicily and the emotions, zest and innovation that our island is capable to pro...