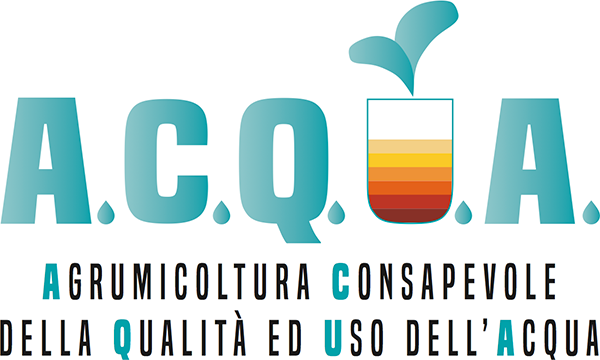 The Project "A.C.Q.U.A. – Aware of Water Quality and Use of Citrus Growing" is promoted by the Citrus District of Sicily and the Department of Civil Engineering and Architecture (Dicar) of the University of Catania, with the unconditional contribution of The Coca-Cola Foundation.
THE MISSION
Promote the sustainable use of water resources in the citrus production chain;
Spread innovative and efficient irrigation and monitoring techniques;
Improve knowledge and identify strengths and weaknesses on the use of water in the Sicilian citrus fruit supply chain;
ACTIONS
Mapping of the citrus fruit production chain to record quality and quantity of water, irrigation methods in use, water consumption and related costs, needs of producers and processors.
Water quality mapping, mainly in the production phase, for the assessment of the possible use of unconventional water resources, such as fertigation and biostimulants, reduction of chemical products, desalination techniques for brackish water irrigation.
Development of a WebGIS platform for data collection and consultation.
High resolution monitoring of water stress indicators of citrus orchards with innovative technologies, through the use of drones equipped with thermal and multispectral cameras.
Creation of a sustainable irrigation pilot plant to support the good practices of water use and reuse in the citrus industry.